Toronto – Clearpoint Surgical Toronto – Dixon (Don Mills Surgical Unit)
Don Mills Surgical Unit
830 Dixon Rd
Etobicoke, Ontario M9W 5Z5

Mon-Fri: 7:00AM to 5:00PM
Sat-Sun: As required
Toll Free: 1-833-572-5972
Phone: 416-572-5972
Fax: 416-441-2114
The Don Mills Surgical Unit private hospital license operating under the name Clearpoint Surgical Toronto – Dixon holds one of the few public/private hospital licenses under the Ontario Ministry of Health. Founded in the 1960s, our facility provides OHIP insured surgical services to patients via our Private Hospital Service Accountability Agreement between Don Mills Surgical Unit Limited and Ontario Health. Our patient population includes OHIP insured patients via surgeon offices, injured workers via the Ontario Workplace Safety and Insurance Board (WSIB) and employees covered by employers and disability insurers.
Trusted and Accredited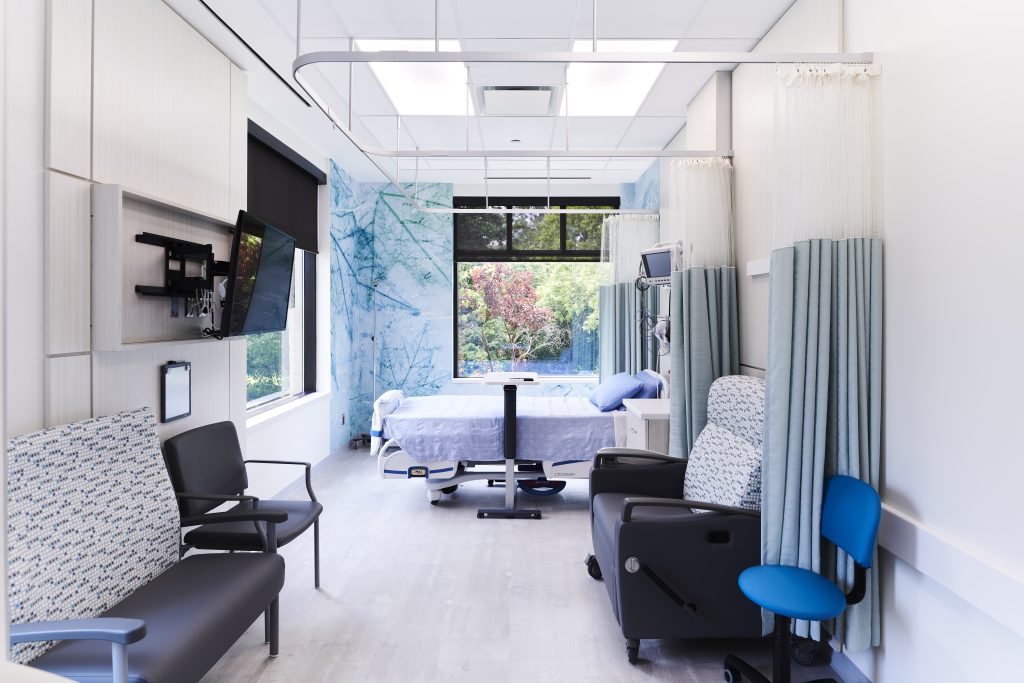 Don Mills Surgical Unit is a fully accredited facility by the Canadian Association of Accreditation of Ambulatory Surgery Facilities (CAAASF). This demonstrates that we operate at the highest level of quality care and service. In compliance with federal and provincial legislation, we adhere to the highest standards of operational, financial, and legislative accountability.
Physicians and Specialists
With a large team of highly qualified physicians and anesthetists utilizing the latest techniques and equipment, our Etobicoke, Toronto facility provides a wide range of innovative surgical and nonsurgical procedure options. These physicians are leaders in their fields, members in good standing with the College of Physicians and Surgeons of Ontario, and have privileges at local acute care hospitals. With their expertise, Don Mills Surgical Unit offers patients a range of surgical and nonsurgical procedures to improve their quality of life.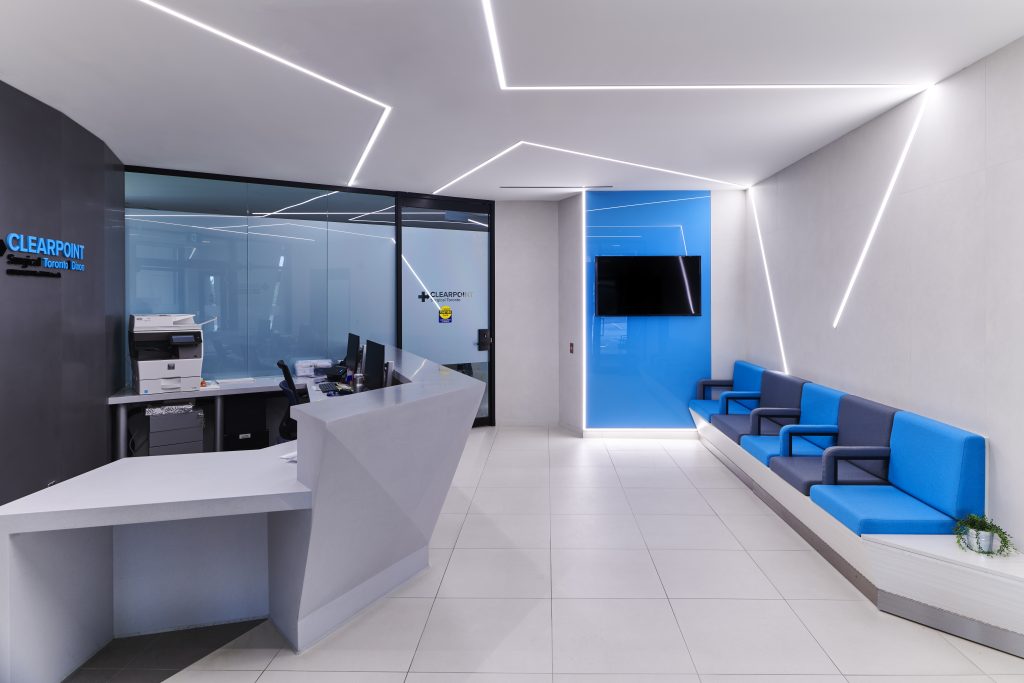 Orthopedics
Orthopedics is one of the largest areas of specialty at Don Mills Surgical Unit. We offer technologically advanced strategies across a range of orthopedic surgical specialties, including upper and lower extremity procedures completed arthroscopically which is minimally invasive and typically results in less post-operative pain, scarring, and shorter recovery times.
Otolaryngology – Ear, Nose, and Throat
Don Mills Surgical Unit offers innovative healthcare solutions at our Sinus Centre. Our surgeons specialize in "minimally invasive" endoscopic sinus surgery for patients suffering from chronic sinusitis. We also provide a wide variety of minor and moderate head and neck procedures.
General Surgery
Our specialists offer the latest treatment therapies utilizing minimally invasive techniques to address the following common general surgery procedures of hernias, laparoscopic cholecystectomy, also known as gallbladder removal, hemorrhoidectomy, anal fistulotomy. We will collaborate with your primary health care provider to form the best treatment plan.
Ophthalmology
We offer a number of minor surgical procedures to address common ophthalmology issues.
Cataract surgery would be the most common procedure of which we do thousands a year. A cataract is a clouding of the lens in the eye which leads to a decrease in vision. Not everyone who has cataracts requires surgery but if you do, our surgeons are happy to offer you OHIP covered cataract surgery with no additional charges other than should you require a different lens than what OHIP covers. In this circumstance your surgeon will confirm which lens is best for you and provide you with the details for you to decide what is right for you.
Another common surgery is to remove a Pterygium which is a fleshy growth that invades the cornea (the clear front window of the eye). A Pterygium is an abnormal process in which the conjunctiva (a membrane that covers the white of the eye) grows into the cornea. It may be small or grow large enough to interfere with vision and commonly occur on the inner corner of the eye. In this circumstance a minor surgical procedure to remove the growth and patch the wound with a small piece of conjunctiva removed from the same eye (conjunctival graft). Typically the graft is taken from an area under the upper eyelid and either glued or sewn in place. The eye is patched overnight.
Topical antibiotic drops and topical anti-inflammatory drops will be used for up to two months following the surgery.
Plastic Surgery
When patients think of plastic surgery they often think of cosmetic surgery procedures. There are, however, some procedures which are medically necessary and therefore covered by OHIP. The most familiar would be breast reduction surgery or panniculectomy, which is a reconstructive surgical procedure to remove excess skin from the lower abdominal edge. There are other procedures associated with reconstructive repair or minor procedures mole removal, lumps and bumps etc. associated with malignancy. Consultation with a surgeon to determine what is plastic surgery and what is cosmetic surgery is always recommended to determine what is required.
State-of-the-Art, Modern Facility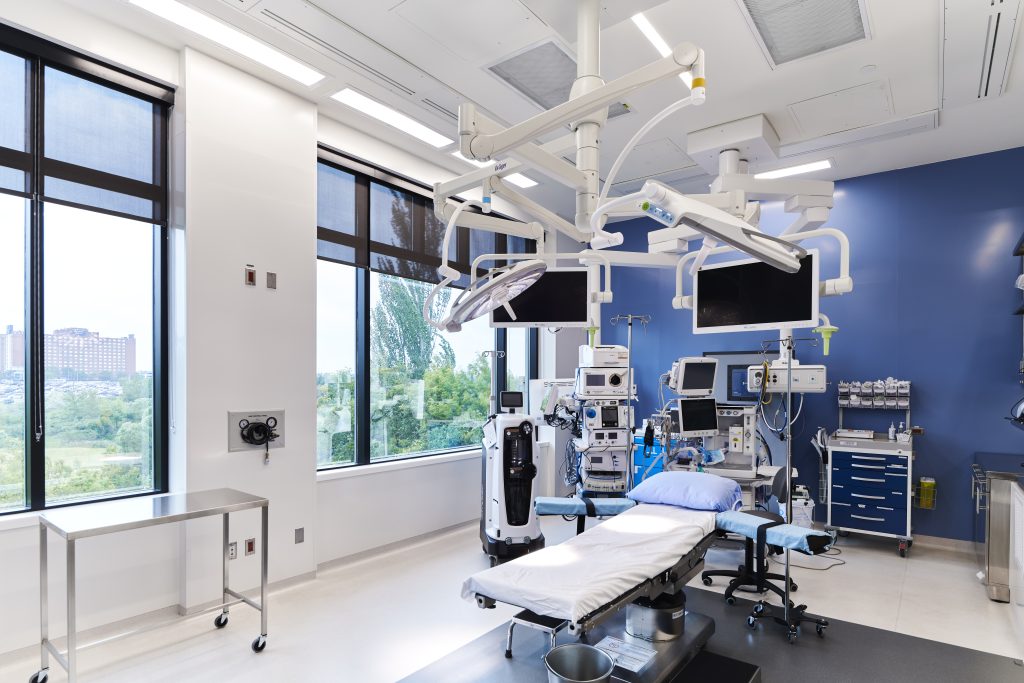 Our state-of-the-art facility serves patients from across Ontario. Don Mills Surgical Unit is centrally located and accessible to major highways and Toronto International Airport, which allows many patients to easily travel to our facility from other parts of Ontario. Our facility also has well-appointed individual rooms for patients requiring an overnight stay.